Micron researchers vote for settlement proposal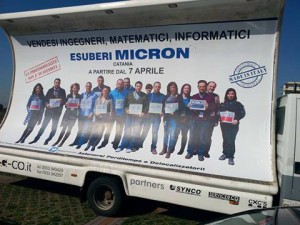 The 419 Micron researchers who were to be laid off in Italy, Micron management, the Italian unions, STMicroelectronics, and the local and national governments in Italy should all be congratulated on coming to a satisfactory agreement over the proposed lay-offs.
On Monday the Micron workers voted in favour of a peace plan. Over 90% of the vote supported the proposals.
If all goes as well as expected, the 419 job losses have been whittled down to 45 in a series of adjustments and revisions to the original plan.
This is a result which does credit to all involved.

Tags:
Micron
,
STMicroelectronics
Related Tech News
Share your knowledge - Leave a comment