Microsoft buys Nokia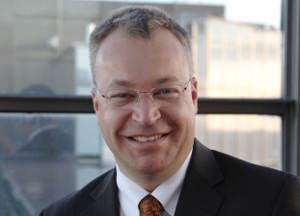 Microsoft has bought Nokia's handset business for $7.2bn including a licence fee for Nokia's patents.
Nokia CEO Stephen Elop is returning to Microsoft. A new interim CEO has been appointed for Nokia.
32,000 Nokia employees will transfer to Microsoft.
Nokia will be left with its infrastructure business called Nokia Solutions and Networks where it has had a programme to lay off a quarter of its workforce in the past 18 months.
In terms of units, Nokia had 14% world market share for mobile phones in Q2, second to Samsung's 26%.