NI sees growth from RF and CompactRIO platforms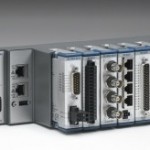 National Instruments said strong sales of its RF and CompactRIO development platfoms was a factor in pushing Q3 revenues to $289m.
The company saw a 2% increase year-over-year in the value of total orders received in Q3.
"We are pleased with the continued success of our RF and CompactRIO products, which represent key focus areas for our business," said Dr. James Truchard, NI co-founder, president and CEO.
Q3 dollar revenues were up 9% in the Americas, up 7% in Europe and up 24% in emerging markets.
However, revenues declined 27% year-over-year in East Asia. A contributing factor was reduced revenues from NI's largest customer in this region.
"We believe NI was able to continue to gain market share in this challenging time for the industry," said Alex Davern, NI COO and CFO. "We are pleased to be guiding to improved results in Q4 and we believe we have taken the actions necessary to deliver an improved operating performance next year."
NI currently expects revenue for Q4 2013 to be between $291m and $321m.