NXP, Datang establish China jv for auto ICs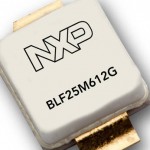 NXP and Datang Telecom have set up a jv in China for automotive ICs for hybrid and electric cars.
Datang NXP Semiconductors Isva fabless company that primarily serves the domestic Chinese market, focusing on the research, development and sale of automotive ICs.
NXP will transfer and license IP to the JV, specifically in power management including battery management.
NXP will hold a 49% share in the JV, with Datang Telecom representing 51%.
The China government has.a 5 year programme promoting electric and hybrid cars.
"The JV will focus on new energy vehicle technologies, one of the top priorities in China's five-year government plan and a perfect complement to NXP's portfolio of semiconductor solutions for the smart connected car," says NXP's Kurt Sievers.
"Driven by strong government support, new energy technologies for the hybrid and electric car market industries in China are set to achieve strong growth," says Cao Bin, President of Datang Telecom.

Related posts