Radar open standard does not define data compression
Although radar processing was historically an analogue process, which generated analogue signals to transfer radar to a display for presentation, modern systems are invariably digital.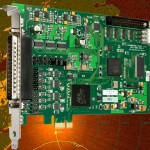 Unfortunately, there has been an absence of standards for the digital exchange of radar information, not helped by the desire of commercial radar manufacturers to restrict third-party access to their network data formats.
So even where the radar employs all-digital processing, it is not uncommon to see an analogue output circuit simply to permit sensors and displays to exchange data.
The emergence of the Asterix CAT-240 standard for radar video distribution is a welcome development. The Asterix family of standards comes from the European Air Traffic Control community to support the exchange of messages between sensors, processors and displays. The Category (CAT) 240 standard is concerned with radar video and defines the essential structure of the messages that allow a radar sensor to distribute its video over a standard Ethernet network to one or more displays.
Already, some forward-looking radar manufacturers have started to adopt this new standard, which makes sense, because it gives customers greater control of how they integrate the sensor.
However, because the Asterix standard does not define or require compression for the data, there is no assurance that separate development of an Asterix 240 sender and receiver would work together in all situations. There are also subtle issues associated with packet fragmentation that need to be handled, and compression of the video, which may be desirable to reduce network bandwidth, is optional in the standard.
Therefore, it is possible that a proprietary compression method could be wrapped in an Asterix CAT-240 approved solution, which would defeat the interoperability objectives of this open standard.
When compression is enabled, with the honourable objective of reducing network bandwidth, a system may appear to work as expected. But compression has the serious disadvantage of being data-dependent, which has major implications when streaming over a network.
Changing the data, which in radar terms might mean moving from an idealistic test picture to a real radar signal with noise and clutter, can result in huge changes in network data rates.
As a result a system that passed its factory testing with a selection of carefully chosen test patterns, fails when taken on the ship and the radar is connected. If the system wasn't tested with the higher network data rates suddenly a weak point in the network chain emerges – perhaps a network switch that was 100Mbit, where it should have been 1Gbit – and the acceptance test fails.
Compression is still appropriate for streaming real-time data but it needs to be used carefully. Testing is important, and being able to simulate something closer to the real radar, with noise, targets and sea clutter, will help.
The CAT-240 standard is undoubtedly a welcome development allowing the integration of components from different manufacturers. But, interoperability is complex and integrators need to consider issues such as compression and system testing during the development cycle.
David Johnson is technical director at Cambridge Pixel
Cambridge Pixel will be exhibiting its radar distribution and simulation software and hardware products at this year's DSEi show in London (Stand 337, South Hall).