Renesas targets embedded processors with new product investment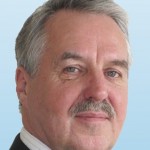 Renesas Electronics plans to spend an extra $800m on product development and introductions when it receives its long-planned cash injection from new major investor INCJ later this month.
Innovation Network Company of Japan (INCJ), which is supported by the Japanese government and includes eight investor companies, will complete its $1.5bn (150 billion yen) investment in Renesas this month.
According to outgoing European president, Rob Green over half of this investment will go into new product introductions.
A quarter of the investment will be spent on R&D.
The investment is part of a re-financing programme which is helping Renesas recover from the problems of 2011/12.
"We are turning the corner as a result of the financial reforms already in place," said Green.
The company returned to an operating profit in the second half of 2012.
"The company is through this difficult period and starting to show results," said Green.
One result is the chip maker has exited, once important, consumer and mobile phone businesses.
Broadcom has agreed to acquire assets and semiconductor technology of the 4G LTE mobile chipset business of Renesas Electronics in a deal valued at $164m.
It is now focusing on three business areas, which it sees as less volatile markets and more suitable for its long term business investment.
These markets are automotive, industrial, including home automation, and wireless network infrastructure.
"These long life-cycle product markets fit well with our DNA," said Green.
These markets are where the new product development investment will be spent.
Gerd Look, who takes over from Green as European president next month, believes the automotive market is now "the important driver" for the company's microcontroller business.
This market is now moving to designs based on system-on-chips (SoCs) and application specific standard parts (ASSPs) rather than traditional standard products, which have been the core of the Renesas microcontroller business in the past.
According to Look, Renesas will create embedded processing platforms based on ARM-based processors as well as its own microcontroller families – RH850, RX and RL78.
For example, the company recently announced an new automotive system-on-chip (SoC) multimedia processor which implement ARM's big.LITTLE processor configuration which integrates a CortexA-15 quad-core configuration running an additional CortexA-7 quad-core processor.
As part of the restructuring the company has lost 15,000 staff. Many of these employed at the wafer fabs and assembly facilities which the company closed or sold in the last 12 months.
The long term plan is to outsource over half of its chip production from foundries. As a result only about 12% of the new investment will go into capital expenditure.
Last year, Renesas entered into a strategic process technology agreement with foundry TSMC, which will supply all of its most advanced SoCs and microcontrollers on 40nm process technology.
This agreement now includes the 28nm process node and will probably go further.
As a result of the investment, the government-backed INCJ, which includes investor companies Toyota, Nissan, Keihin, Denso, Canon, Nikon, Panasonic and Yaskawa Electric, will be the company's main shareholder.
According to Green, this change has brought "new financial discipline" the company.
Another key change has been the appointment of a new CEO Hisao Sakuta, who joins the company from Omron Electric.