Roaming bill to be published next week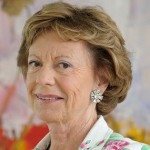 Next week the EU is to publish draft legislation banning roaming charges.
The European Commission (EC) is expected to endorse the proposals next week. They will require a vote by the European Parliament to be enacted.
Operators have complained that the measure will cost them seven billion euros a year and affect their ability to invest in infrastructure.
However, Neelie Kroes, vice president of a the EC, who is the prime mover in the effort to abolish roaming charges, points to the $130bn buyout of Vodafone's share in Verizon as an indication of how lucrative the wireless industry is.
Kroes' office states: "We are committed to putting in place a method that pushes roaming out of the market."