SanDisk sampling iNAND Extreme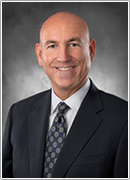 SanDisk is sampling iNAND Extreme – fast NAND – to tablet manufacturers. It delivers sequential write/read speeds up to 45/150 MB/s, and random write /read speeds up to 800/4K IOPS.
SanDisk's iNAND comes in EFDs and MCP (Multi-Chip Package) forms with densities from 4GB to 128GB.
"We have clearly just scratched the surface of the potential for tablets to transform the user experience," sats SanDisk's Drew Henry.
"Our iNAND Extreme enables developers to introduce the next wave of highly responsive tablets that offer richer entertainment, awe-inspiring graphics, and more productive business applications."
Tablets are growing 55% this year, says Strategy Analytics, to over 180 million units.