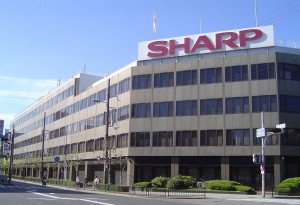 However, although Foxconn said it had been given preferred negotiating rights over the deal, Sharp said it hadn't.
"There are reports that we have given Foxconn priority negotiation rights, but this is not what we have announced and there is no such fact," said Sharp.
The other party interested in taking over the company is Japan's government bail-out fund INCJ which arranged a $2 billion bank bail-out for Sharp last year.
However INCJ's $2.5 billion offer for Sharp is less than half Foxconn's $5.5 billion offer.
Foxconn has been stalking it for over three years. Back in 2012 Foxconn talked about buying a 10% share in the company in return for $800 million but, as its financial position declined and its share price fell, the amount Foxconn was prepared to pay for a 10% stake kept falling.
Sharp made a $2 billion loss in the financial year to March 2015 and a $220 million loss in the six months to September 2015. It is due to repay $4.3 billion debt in March.
See also: Foxconn bids for Sharp
See also: Sharp eyes the European biotech market