Silego's CMICs mop up discretes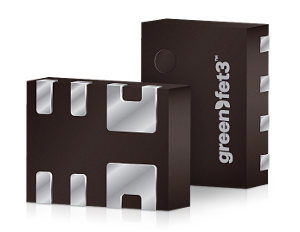 Four years ago Intel integrated clocks into its chip-sets and Silego's $30 million revenue clock business went to zero
That would be a knock-out blow for many CEOs, but Silego's CEO, Dr Ilbok Lee, is made of stern stuff. He cracks: "My name stands for 'I'll be OK'."
And he was.
In 2009, Silego developed a new product called CMIC – Configurable Mixed Signal IC – and, this year, expects to sell 500 million CMICs for $50 million.
The CMIC line has been growing at 100% a year. With an ASP of 10-15 cents, the chips are, says Lee: "very small but valuable products which are used by all the innovative and new manufacturing companies – they love to use it."
CMICs' role is to mop up discretes. "Any electronic product which has discretes on it can use our products," says Lee. Once integrated, the chip draws less power than the combined power usage of the discretes.
"We have adopted the South-West Airlines business model," says Lee, "standard packaging, standard processing, good pricing, good value – they have only one type of plane, we have only one type of packaging."
The design system matches common schematic capture software which greatly reduces the engineering learning curve because users find it familiar. Silego says a design can be done in 20 minutes from scratch and that customers have downloaded the tool and completed a design within 24 hours.
Silego's claim is that the system allows you to integrate 20 components in 20 minutes for 20 cents.
The design system comes with a design rule checker which can test the entire chip so you get a complete tested circuit before it goes on the board.
The ICs come in a 0.27mm thick plastic package.