IEF2013: Silicon doctoring at Imec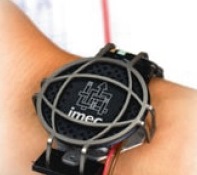 Putting medical quality data in consumers' hands is a key research area of Imec, Jo de Broeck, CTO of Imec, told the IEF 2013 meeting in Dublin.
As with most things chip-based, the technology scales. In 2001 it cost $1 billion to sequence a genome, said de Broeck, now it costs $100.
Imec is working with Pacific Biosciences to develop ICs for single molecule sequencing applications.
Sequencing is becoming a diagnostic tool for applications like early cancer diagnosis, therapy monitoring and surgery monitoring.
Sequencing requires massively parallel sequencing technology for ultra-deep sequencing which delivers answers in hours.
The prize for succeeding in this area is huge cost savings for governments. The USA spends 17.4% of GDP on healthcare, Europe spends 9.6 % and Japan spends 8.5%.
"Reducing diabetes and hypertension levels by 5 % would save $9 billion annually," said de Broeck.
The worldwide cost of treating diabetes is $400 billion a year and the cost of treating heart disease is $1.6 trillion.
Imec is also developing neuroprobes for measuring neuro-degenerative disease. Here performance is doubling every seven years, said de Broeck.
The hunt at Imec is to understand Alzheimer's, Parkinson's, Depression, Schizophrenia, Epilepsy, Anorexia, Blindness, Deafness and Strokes.