Skills awards celebrate British engineering
A "Best of British Engineering" awards has been launched by national training body, Semta.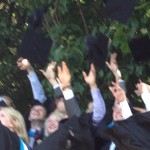 The aim is to recognise the achievements of people, businesses and training partners across the sector.
"Britain's engineers are still the best in the world – and we will be putting them on the world stage to take a bow," said Sarah Sillars, OBE, CEO of Semta.
"Semta is working tirelessly to ensure that Great British businesses have enough great British engineers and the Semta Skills Awards will shine the spotlight on those scaling great heights in modern Britain," said Sillars.
Nominations for all the categories below are now open via the Semta website.
Apprentice of The Year
Higher Apprentice of The Year
Graduate of The Year
Skills Champion of The Year
Skills Innovation of The Year
Training Partner of The Year
SME Investment in Skills
The awards will be judged by an expert industry led judging panel who will also select an overall winner of the Best of British Engineering Award from the winners of the categories above.
A senior Government Minister will attend the event to be held at London's Park Plaza, Riverbank, on February 12th 2014.
The awards, sponsored by Marshall, BAE Systems, Rolls Royce, Atkins, Pera Training, Siemens and awarding body EAL, will become a permanent fixture on the calendar.