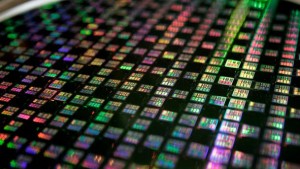 US sales fell 5.9% month-on-month and 16.9% year-on-year.
"Global semiconductor sales decreased in January across most regional markets and product categories, largely due to softening demand and lingering macroeconomic headwinds," says SIA CEOJohn Neuffer, "despite these challenges, modest market growth is projected for 2016, following essentially flat sales last year."
Regionally, sales decreased in most regions: China (-0.4%month-to-month/+4.3% year-to-year), Europe (-1.7%/-7.7%), Japan (-3.3%/-5.1%), Asia Pacific/All Other (-2.8%/-6.5%), and the Americas (-5.9%/-16.9%).
Sales also decreased across most major semiconductor product categories, with the notable exception of microprocessors, which increased year-to-year by 2.1%.
See also: Semiconductor sales see record Q2, says SIA
See also: Semi sales flat – SIA
Read more SIA stories on Electronics Weekly »
The Semiconductor Industry Association (SIA) represents  the US industry in semiconductor manufacturing, design, and research.