Q4 shipments were 65.9 million and for the full year they were 206.8 million units – down 10.1% on 2014.
Shipments of detachable tablets reached an all-time high of 8.1 million units in 2015.
Apple's Q4 shipments dipped 24.8% year-on-year to 16.1 million units in the quarter. For all of 2015, Apple shipped 49.6 million tablets, accounting for a 24% share.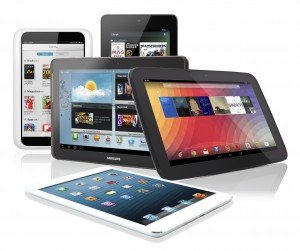 Samsung was second despite an 18.1% on year decline in shipments to nine million units in Q4.
Samsung shipped a total of 33.4 million units or 13.7% in 2015.
Amazon saw its shipments reach 5.2 million units in the fourth quarter, up 175.7% on year.
Lenovo maintained its market share at 4.8% in the fourth quarter, shipping 3.2 million units for a 13.5% on year decline.
Huawei's shipments increased 124.6% on year to 2.2 million units in the fourth quarter and a total of 6.5 million units in 2015 for a 3.1% share.