Telefonica and Connode to provide UK smart-meter links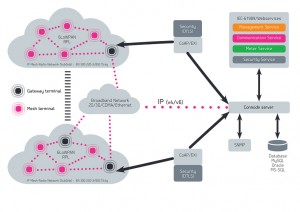 Telefonica is to provide cellular communications links for two out of three lots in the UK's smart meter tender.
Connode's IPv6 based wireless mesh solution will connect meters in areas without cellular coverage.
The Smart Meter Implementation Programme involves the roll out of 53 million gas and electricity meters across the UK by 2020, helping consumers to better understand and control their energy usage.
Connode will supply a software platform, together with integration and support services. A narrowband mesh software client will run in the residential Communications Hub as a complement to the cellular network. Connode server software will be integrated in Telefónica's Smart M2M architecture.
Connode's IP-based technology it is portable over different communication media besides 802.15.4g (narrowband RF), such as Ethernet and Wi-Fi.