Tokyo Electron brings Inrevium to Europe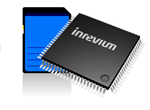 Tokyo Electron, the world's second largest manufacturer of semiconductor manufacturing equipment, has launched a component range on the European market.
"Tokyo Electron (TEL) has been selling electronic components since 1965, but up to 2-3 years ago it was concentrating on the domestic market in Japan," Bob Honda, senior director of Tokyo Electron Europe, tells EW, " but then we started marketing outside Japan, firstly in Asian countries. It was only last summer that we decided to also challenge the European market and I was appointed to lead it. TED (Tokyo Electron Devices) carries more than 70 suppliers as a distributor but they don't have a right to market them outside Japan. However, what TED can freely market worldwide is their original products under a brand name of 'Inrevium'."
One product line in the TED range is Xilinx FPGAs for which TED also offers a design service which provides focused, task-oriented on-site or off-site services with  FPGA experts for quick deployment.
TED's Design Service aims to speed time to market and to free up customers' own engineering resources. 'We leverage the design knowledge acquired here to provide our customers with optimised design and development services from hardware design to the latest technical information from our suppliers, enabling us to engage in even the most complex leading-edge development projects,' says TED.
The Inrevium line also includes SD/Card/eMMC host controller chips,  I/O expander chips  and high accuracy programmable tri-level sync separator ICs as well as IGBT gate driver boards.