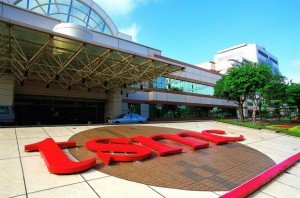 Samsung says it expects to be in volume production of a 10nm chip by the end of this year.
Intel says its 10nm process has been delayed until 2017.
Intel's 2016 capex is stated at $9.5bn, Samsung's at $11.6bn and TSMC's is expected to be around $9bn.
TSMC is expecting to start using EUV at 5nm,
16/20nm wafers accounted for 24% of TSMC's revenues in Q4, and 28nm wafers accounted for 25% of revenues.