US moves to end patent abuse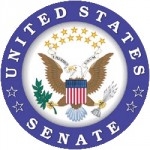 Patent trolls could have their wings clipped if the US Senate follows the House of Representatives in passing a Bill to make it more difficult for patent trolls to sue for infringement.
The Bill puts more of an onus on the patent-holder to describe their invention and how the patent on it has been infringed, and reduces the amount of information required from the alleged infringer.
The Bill was supported by Google, Cisco, Microsoft and other big companies who say that patent litigation is becoming an "expensive distraction".
The argument on the other side is that big companies routinely ignore patents, stealing IP to use in their products and not taking a licence to use it.

Related posts