Vehicle-to-anything communications must be secure, says Plextek CTO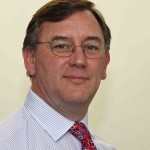 Vehicle-to-anything (V2X) communications will require a new level of security in automotive communications, according to Plextek Consulting's chief technology officer, Dr Paul Martin.
Dr Martin will discuss at the AESIN Conference 2013 on the 24th-25th September new concepts for vehicle-to-vehicle, vehicle-to-infrastructure and vehicle-to-person communications, examining how existing markets can help to provide solutions to these challenges.
According to Dr Martin, the development of prototype functions using Vehicle to Anything (V2X) communications is advancing rapidly and features such as multi-vehicle convoys and cooperative avoidance bring about significant challenges in terms of liability and security.
"This has broad impact on legislation, service providers and automotive OEMS and suppliers," said Dr Martin.
According to Andrew Ashby, automotive business development manager at Plextek Consulting:
The reality of a connected-vehicle has implications for a range of vehicle and infrastructure systems.

The traditional automotive industry is trying to fully appreciate the impact of vehicle to vehicle (V2V) and vehicle to infrastructure (V2I) communications.

However, it is possible people are overlooking two equally and possibly much more important considerations; standards and business models.

It is quite arguable that, without these in place, the technologies themselves will never become ubiquitous.

There is also a growing requirement to access the features of their smart devices within their cars and so there will be some very strong consumer forces driving the way the industry will have to respond.

This is now being referred to as vehicle to everything (V2X) communications, and the standards and functionality for rolling out V2X capabilities will have to be introduced in such a way as to integrate with existing advanced driver assist systems (ADAS) in many cars.

Similarly, the newly emerging CACC (Cooperative Adaptive Cruise Control) systems by which adjacent vehicles can share speed, position and even driver behaviour information automatically, will have to do the same with existing adaptive cruise control systems.

However a fully end-to-end V2X system is another step on again from these types of V2V systems and is what is needed to begin to deliver a fully Co-operative Intelligent Transport System (C-ITS).

The concept of vehicles interacting directly with each other and other external infrastructure such as the internet and other non-automotive machines, launches the automotive industry headlong into the M2M space.

This creates the need for very high levels of security and regulation and raises at least as many questions as it does new opportunities.

See: Talking cars will require smart infrastructure 
Plextek Consulting is a founder member of the Automotive Electronic Systems Innovation Network (AESIN), which was set up in 2012 to stimulate change in the automotive supply chain to make the UK more competitive in the global industry.