Are the next generation of engineers coming through?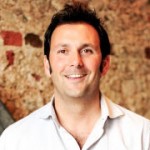 The services sector may be a big at part of the UK economy, but it is time for a new generation of engineers to help create a British Mittelstand, writes David Wicks, in the latest in a series of viewpoints looking at the technology recruitment sector.
When I picked up the last edition of Electronics Weekly to see my inaugural column in print, I noticed that coincidentally, James Wilford a good friend from university had also written a piece discussing the next generation of high energy density digital power supplies.
There was also an advertisement featuring the company that James' father worked for. I mention this because it got me thinking and one of the main reasons James went into engineering was due to his father's positive experience – and encouragement.
While my talents at school leant towards maths, science, and sport, neither of my parents had the benefit of further education and consequently they encouraged me to do what I enjoyed resulting in a sports science degree at Loughborough.
I can almost guarantee that the same set of parents in Germany would have encouraged me to pursue the maths and science subjects with a view to a career in engineering. If I had been brought up in China or India then I would have definitely been studying maths, science and probably, given my personality, in a FAE or sales role, but certainly in this sector.
This set me thinking about the engineering directors and vice-presidents I have worked with since 1999 who have had real issues finding home grown talent – issues that I had to solve by bringing in talent from overseas – and why that situation still hasn't changed.
If I think back to my other engineering friends who got a 2:1 or a First in a variety of MEng degrees, very few went into the sector as a career. Most were seduced by the bright lights, high salaries and bonuses of the financial services and management consulting sectors and, although they loved engineering, the temptation was just too great.
So if the UK misses out at school level on people like me due to cultural and school dependent issues (Raspberry Pi is a great step, but are there teachers to inspire use of it in all our schools?) and then those that do STEM subjects are getting poached, where does that leave engineering companies?
My great hope was with financial services having lost its sheen as a result of the global financial crisis – are we now seeing the engineering sector getting the cream of the crop from Russell Group institutions like The University of Manchester Institute of Science and Technology (UMIST) and Oxbridge? And if not, why not?
If I look at our placements over the last few years, we are still seeing that over 95% are not educated in the UK until Masters or PhD level. For example, we recently placed a lovely lady from UMIST with an MSc & PHD in MMIC, but up to the end of her degree she was educated in India.
While I am not surprised that the services sector has become a massive part of our GDP, it is time surely for a great new generation of engineers who can help create a British Mittelstand or make the global players see us as a hub once again. And while there are many initiatives to encourage the study of STEM subjects, they will matter little if those graduates then disappear into the services sector.
I would love to hear from the business community if they have seen a turnaround over the last few years, and if not, what we should do about it.
David Wicks, managing director at European Recruitment
1 Comment