Invest in training instead of only poaching talent, says European Recruitment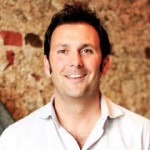 The engineering sector has historically lacked the attraction many high profile and highly paid industries such as financial services have for graduates.
In my experience, many school, college and university leavers are finding themselves drawn towards the bright lights and reward on offer in other sectors and away from what is perceived as a less glamorous engineering environment.
I believe UK firms should forget short term results, its long term engagement that counts. I appreciate a powerful City and today's world means that the quarterly dividends are tough to ignore but there is a good argument to be made for long term strategies.
Should UK firms go out of their way to attract the best graduate talent or hire those with 2-5 years' experience that are harder to find source? Take Siemens, for example, which has 370,000 employees around the world, with 70,000 alone in Nuremburg.
This result did not happen overnight. The success of the company over the decades is in part down to its boom or bust attitude. Even in times of austerity, they attract, hire and engage with the top STEM graduates, MSc / PhD's from across the globe
The result is an organisation with the best talent on board, trained the Siemens way into niche skills they could not find or would struggle to find in the good times. These young minds also help tremendously drive growth and innovation through good and bad times. Even Siemens has more pressure than ever on its quarterly and yearly results, but it spent decades developing its successful 30 year strategy.
For those UK engineering businesses that have failed to bring these highly qualified individuals on board, they now face an up-hill challenge to attract the best people. As mentioned above, there is a trend in organisations seeking graduates with 2-5 years' experience. But having failed to develop a compelling employee value proposition when it really mattered, they now face a massive shortage.
After all, why would a new graduate want to move from the company or industry that gave them their first foot on the career ladder in tough times, has trained them up, pays them well and if top percentile probably has them on a fast track, to one that now wants to play catch up.
Don't get me wrong, there are negatives associated with larger organisations, from internal politics/battles to challenges in cross-team management. But I'd like to see a UK engineering firm with enough staff to face these same issue!
Am I wrong about UK engineering firms? Have they been hiring grads over the last 4-5 years? Will the troubles of the financial services sector reduce the appeal of the City? Can more graduates now be attracted to engineering and is there interest in hiring and training up this talent? Or is the target still to poach people with 2-5 years' experience?
David Wicks, Managing Director at European Recruitment
See David Wicks speaks:
Are the next generation of engineers coming through?
Mobility has become a high-tech career choice