Will Microsoft/Nokia deal impact wireless design in Europe?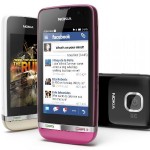 Microsoft's $7.2bn acquisition of Nokia's mobile handset business continues a trend which has seen Europe's diminishing importance as a centre for leading edge mobile phone design.
Europe was once the global power house for mobile technology design both infrastructure and handsets.
But not anymore.
However, there may be a new opportunity for Europe on the horizon.
The creation of GSM, the first international mobile phone standard, placed European companies in a leading position developing mobile phone technologies. These included Nokia, Ericsson, Siemens and Alcatel.
Global companies such as Motorola and Panasonic came to Europe to design mobile and build phones.
The advent of CDMA as the 3G mobile phone standard saw Europe's role as a design centre fading. The growth markets in China and south East Asia did not help.
The creation of the smartphone and the rise to prominence of Apple and Samsung has resulted in European companies taking less of a leading role in the development of new mobile phone technology.
The likelihood is that this technology migration will not be slowed by Microsoft's acquisition of Nokia's handset business.
The software giant has said how it values Nokia's technology and design teams, but only a proportion of these are still in Finland. Increasingly the epicentre of smartphone development has moved to Asia and the US.
This is a point which will not be lost on Microsoft and it bids to position Windows 8 as one of the big three mobile software platforms, the others being Google with Android and Apple with its iOS.
Google has its own handset aspirations and it also have the considerable might of smartphone market leader Samsung using Android.
Apple has an established business of hardware and software which includes iOS, iTunes and the apps store. Apple even designs its own mobile phone chips.
It was only a matter of time before Microsoft realised the entry ticket to the mobile phone market required a presence in hardware platforms as much as in supplying the operating systems.
Nokia, once the market leader in mobile phones, failed to adapt its business to the smartphone with its software eco-system and app communities. The result was a steady decline in sales and market share.
Belatedly Nokia launched its smartphone last year, and it chose Microsoft and not the more obvious Google as its software partner.
It seemed to be only a matter of time and price before Microsoft took full control of the smartphone partnership.
There is a sad sense of inevitability about the Nokia handset sale, coming as it does only a year after Sony took control of its Sony-Ericsson mobile phone joint venture.
Europe is still an important centre for the development of wireless network technology but its role as a world-leader in mobile phone design is over.
But there may be better news for Europe with the appearance of 5G mobile technology over the 10 years.
European centres in Dresden and here in the UK at the University of Surrey are playing important roles in the development of 5G mobile phone technology.
The significance of this is the 5G will be more of a mobile broadband data standard and not just a smartphone standard.
It will provide the mobile infrastructure to support the Internet of Things, which used to be called M2M, and will see all types of systems in the home, car and factory connected to the internet through a 5G wireless link.
The result is 5G will be as much about infrastructure and it is about mass produced smartphone handsets, as is the case with 3G and 4G.
It is still possible that European companies can regain a leading role in the development of 5G mobile network technology.
This is probably what the UK government believed when it invested £25m in the 5G innovation centre in Surrey.