The company says it has upgraded its manufacturing resources in order to make them "SiC-ready".
Among the tools added are a high-temperature anneal furnace, backgrind equipment for thinning SiC wafers, backside metal sputter and backside laser anneal tools, according to X-Fab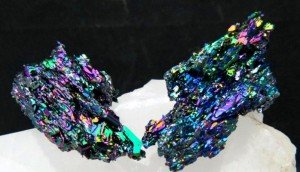 . A high-temperature implanter is scheduled for installation later this year.
X-Fab says that as a result it can now fully leverage the economies of scale that are already available in its established 30,000-wafer-per-month silicon line, and claims it can produce large volumes of SiC devices on 6-inch wafers.
"Current SiC offerings are either IDMs creating their own products or relatively small foundry operations using 4-inch production facilities," says X-Fab's Andy Wilson. "X-Fab is bringing something different to the market, with a SiC capacity of 5,000wafers/month ready to utilise and potential to raise this further. We can thus offer a scalable, high quality, secure platform that will enable customers to cost-effectively obtain discrete devices on SiC substrates and also safely apply vital differentiation."
See also: Simple BD768xFJ chip eases SiC into the mainstream
See also: X-Fab gets IC designers X-Cited
Read more SiC stories on Electronics Weekly »