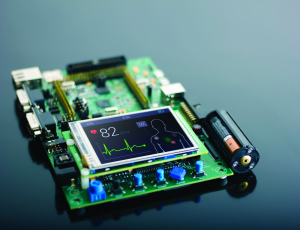 Increasingly the graphical user interface (GUI) is being used to differentiate embedded system design and this is most apparent in internet of things (IoT) applications.
Julian Coates, Northern Europe business manager at Altia, writes:
"The real question is how do we make the IoT useful within the context of everyday life?  It is estimated that four billion devices connected to the IoT will need a GUI, and this is what I'll be discussing. How developers can meet this demand and harness the power of the IoT into a simple, sleek, usable GUI, and how it can be achieved affordably."
Altia, which is a supplier of development of tools for GUI design, will also be presenting a full-day workshop at the Device Developers' Conference.
Entitled "Embedded GUIs – the model-based engineering development cycle from graphics to on-target coding", developers will experience model-based GUI development hands-on, covering the complete cycle from graphics-importation, building and editing the GUI simulation-model, to generating and running the code on targets ranging from low-cost microcontrollers with no RTOS and minimal memory, to embedded Linux platforms, to standard PC-level Windows applications-platforms for early-stage design-validation.
The UK Device Developers' Conference 2016 will be co-located with H/WExpo, a conference for hardware developers.
"We are very pleased to have the expertise of Altia at the Conference once again," said Richard Blackburn, Conference Manager.  GUI development is a very important part of most embedded systems and the combination of graphical aesthetics and low-level code can make it particularly challenging."