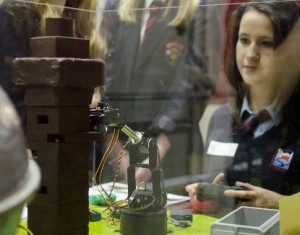 It also supervised, along with Brathay Challenge apprentice team, a competition amongst schools across West Cumbria and Warrington for the chance to win a school trip to Big Bang fair, funded by Sellafield.
Year 9 students had to designed and constructed a catapult, and these were then tested in a marshmallow-firing-competition, with points awarded for distance travelled, reliability and accuracy.
Penketh High School were crowned the Warrington winners and Stainburn School and Science College were Cumbrian champions.
"This project is a great way for us to give back to the communities around both of our main sites, and show how we can relate STEM subjects to our industry," said Stephen McEvoy, a graduate members of the Project Team.
Big Bang Fair celebrates STEM education and is at the NEC from 13th to 16th March