It's a "real low-cost way of getting access to server hardware," says George Grey, CEO of Linaro the consortium of ARM-based developers.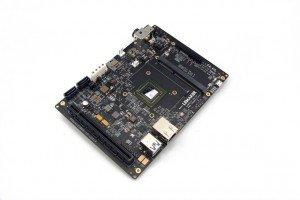 Cello has AMD's quad-core Opteron A1120 server chip, which has four ARM-based Cortex-A57 CPU cores.
It uses DDR3 memory, has two USB 3.0 ports, a micro-USB port, a Gigabit Ethernet slot and two SATA ports for storage.
Cello runs Red Hat, CentOS and Debian Linux out of the box.
Developers writing and testing applications for ARM-based server chips can use a service from Linaro.
Initially it runs on servers in in Cambridge and Austin and launches in China in Q2 or 3. It covers server chips from Huawei, Cavium and AMD.
"This project is probably going to last a couple of years until ARM is widely adopted," says Grey.
Back in January, AMD announced its Seattle ARM-based server processor, the Opteron A1100, was now in volume production.
"The ecosystem for ARM in the datacenter is approaching an inflection point, and the addition of AMD's high-performance processor is another strong step forward for customers looking for a datacenter-class ARM solution," said AMD's Scott Aylor, "the macro trend of convergence between networking, storage and servers is an important catalyst in this evolution. Customers now have access to 64-bit ARM processors from the only silicon provider that also has decades of experience delivering professional enterprise and embedded products."
See also: AMD ARM-based data-centre processor in volume production