Avago 2.5A optocouplers are mil-spec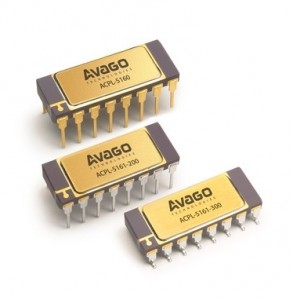 Avago Technologies has a range of 2.5A hermetic gate drive optocouplers featuring the ACPL-5160 and ACPL-5161.
The ACPL-5160 is a rugged commercial-grade version. The ACPL-5161 is a MIL-STD compliant version manufactured and tested to Class H quality conformance level under MIL-PRF-38534 specifications.
The devices are designed to operate across the full military temperature range of -55 to +125 degree C.
A higher output current drive capability supports high power mosfet and IGBT with power ratings up to 150A and 1200V.
The hermetic devices also incorporate new functions including VCE desaturation (DESAT) detection, under voltage lockout (UVLO), "soft" IGBT turn-off, and isolated open collector fault feedback.

Related Tech News
Share your knowledge - Leave a comment