Freescale GaAs amplifier improves small cell sensitivity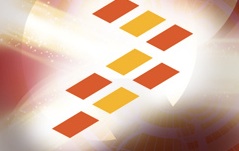 Freescale Semiconductor's latest GaAs low noise amplifier is designed to improve RF receiver performance in small cell basestations.
The enhancement-mode pHEMT low noise amplifier (LNA) can be used in wireless systems operating between 700 and 1400MHz.
The noise figure of the MML09231H is 0.36dB at 900MHz. 

Low noise amplifiers will increase wireless receiver sensitivity to very low-level signals.
The amplifier has an output third order intercept point (OIP3) of 37.4dBm at 900MHz to meet linearity specifications.
Freescale said the LNA can tolerate a maximum input signal of +20dBm, has an RF output peak power of +24.5dBm (280mW), high reverse isolation of -21dB, small-signal gain of 17.2dB (externally adjustable).
Current consumption is 55mA from a single 5Vdc supply. 

Its features include an integrated power-down pin, active bias control for maintaining constant current, unconditional stability over temperature, and low external component count.
The MML09231H is in full production and a reference test fixture is available for quick evaluation.

Related Tech News
Share your knowledge - Leave a comment