Video: Maxim's Chris Neil presents product plans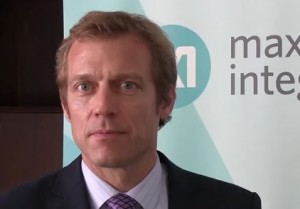 Wearable electronics and smart metering are two applications which now require more highly integrated analogue and mixed-signal devices.
The expectation is that an integrated design incorporating one or more devices can be more power efficient, but with the required functionality and embedded security.
Chris Neil, senior v-p industrial and medical products presents Maxim Integrated's product plans for industrial and medical systems more secure in two videos.
Integrated products for industrial  
Integrated products for medical