Plessey doubles efficiency of GaN-on-silicon LEDs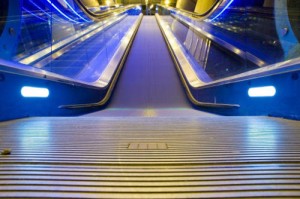 Plessey has announced a second generation of GaN-on-silicon LEDs.
The 0.2W devices produce up to 12.3 lm, which works out at 61 lm/W, double the efficiency of the first generation.
"We have made great strides forward in refining, productising and improving our patented MAGIC [manufactured on GaN-on-Si IC] technology," said Plessey CTO Dr Keith Strickland.
Dubbed PLW114050, the second-generation parts are sampling now, and will be the first in a family of entry-level LED lighting products.
Colour temperatures range from 2,700 to 6,500K, with a Lambertian distribution over +/-60°, in an industry standard 3020 package.
At 60mA, typical forward drop is 3.2V.
A full datasheet is available, and Plessey is also supplying the blue PLB010050 in sawn-wafer die form.
Applications are expected back lighting instrument panels, navigation equipment and audio systems, as well as in decorative lighting and illuminated symbols.

Related posts