LG eyes ARM big.LITTLE processors with license deal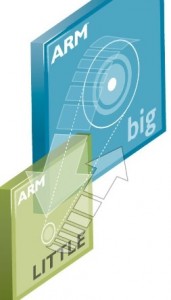 ARM says that LG Electronics has extended its license agreements to include the Cortex-A50 processors and next generation Mali graphics processor cores.
LG Electronics has previously used both Cortex processors and Mali GPUs in its system-on-chip (SoC) devices. This new agreement will extend the performance of the SoCs.
Launched in October, the Cortex-A50 family bridges the performance requirements of next-generation 32-bit and 64-bit applications. The next generation of the Mali of graphics cores will extend the performance capabilities beyond that offered by the Mali-T678 GPU.
"The close interaction between the CPU and GPU becomes increasingly important as solutions transition between the 32-bit and 64-bit world," said Bo-ik Sohn, senior vice president, LG Electronics.
"Being able to implement Full Profile GPU Compute in conjunction with ARM big.LITTLE processing configurations will be a key driver to the overall performance and capabilities of our devices," said Sohn.
"Licensing the highest-performing IP from ARM for both CPU and GPU enables LG Electronics to expand the possibilities for end devices," said Pete Hutton, executive vice president & general manager, Media Processing Division, ARM.

Tags:
hutton
,
processors
Related Tech News
Share your knowledge - Leave a comment