Tel Aviv firm works with ARM to open up gesturing apps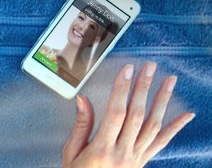 Tel Aviv-based gesture control specialist eyeSight has optimised its gesture recognition technology for use on ARM's Mali T600 Graphics Processing Units.
Adding the Mali GPU to gesture control improves accuracy and energy efficiency.
"The improved efficiency of gesture computation through use of the GPU will also improve a variety of new use cases, such as face and emotion detection, long distance finger tracking, and even 3D motion recognition, such as finger pointing for selection," said eyeSight.
The technology can recognise a variety of gestures including directional gestures, (such as up, right, wave, etc.), hand signs (such as a 'thumbs-up'), and tracking of hands and even fingertips, (for mouse-cursor-accuracy).
"The optimization of gesture middleware solutions using Mali GPU Compute in combination with ARM Cortex-A processors using NEON technology is an industry first," said  Pete Hutton, executive vice president and general manager, Media Processing Division, ARM.
"Developers no longer need to worry about processing or ambient limitations as they create the gesture-enabled applications of the future," said Hutton.
According to Gideon Shmuel, CEO of eyeSight:  "By making it easier to integrate gesture into ARM powered devices, eyeSight and ARM are providing a route to really bring gesture to the masses."
eyeSight's video pre-processing sits between the camera and the gesture control, 'cleaning up' the image so that the shapes and movement of hands and fingers can be recognised, even when the original image is substandard, improving overall performance in low-light conditions or when using low-resolution cameras.
With eyeSight's technology on-board, Mali GPUs will also be able to process gesture in three dimensions, via two-camera ('stereoscopic') devices and devices with infrared (IR) depth perception.