Altera to buy power chip firm Enpirion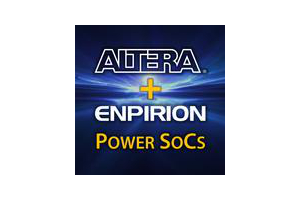 Altera has agreed to acquire Enpirion, a supplier of power converter ICs.
US-based Enpirion develops DC-DC converter system-on-chip devices with integrated inductors which it offers as an alternative to discrete power products.
"Power is increasingly a strategic choice for product differentiation in communications, computing and enterprise, and industrial applications," said John Daane, president, CEO and chairman of Altera.
"By adding a power group to Altera, we will bring even more value to system-level designs. Altera's FPGA roadmap will be enhanced significantly with the addition of Enpirion's power technologies," said Daane.
According to Ashraf Lotfi, founder and CEO of Enpirion: "Our leadership in high-efficiency power conversion solutions complements Altera's leadership in FPGAs. Enpirion employees have built an innovative company, and we look forward to building upon this foundation with Altera."
Lotfi will serve as an Altera Fellow and chief technologist for Altera's newly formed Power business unit.

Tags:
DC-DC converter
Related Tech News
Share your knowledge - Leave a comment