Lattice ECP3 design kit on offer from MSC until September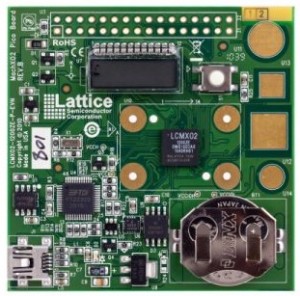 The ECP3 Versa development kit from Lattice Semiconductor is available from MSC Gleichmann for $99 until 4 September 2013.
The promotion includes a free license to Lattice's Diamond Design Software, for use with the Versa Evaluation Board.
A featured, first-year license for the Diamond software is available for a further $99, along with five IP suites each priced at $99.
These suites include: video and display, PCI Express, Ethernet and digital signal processing.
The ECP3 Versa Development Kit contains the Versa Evaluation Board (featuring the LFE3-35EA-8FN484C FPGA device), a USB A to USB B cable (for FPGA programming via a PC), a 12V AC/DC Power Adapter (including international plug adapters) and a QuickSTART guide.

Related Tech News
Share your knowledge - Leave a comment