Connectors include copper-fibre transceivers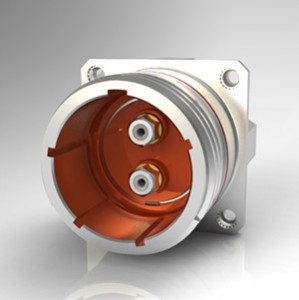 Amphenol is offering copper-to-fibre transceivers built into connectors for military and aerospace environments.
"Amphenol CTF media converter products blend the decades of experience in fibre optic and high speed copper capability. Media conversion is completed within each unit, allowing systems integrators to remove fibre transceivers and cables from circuit boards," said the firm.
There are three base products, all operating from -40 to +85°C, with more to come, and customised versions offered.
CTF-QUAD (right)
Standard quadrax receptacle connectors and inserts (1 tx or 1 rx per size 8 cavity)
Standard 1.25mm fibre ferrules
Plug/socket side is quadrax socket to ARINC-801 pin adapter for system fibre connection
DC to 10Gbit/s transmit and receive
PCB lead or flex connection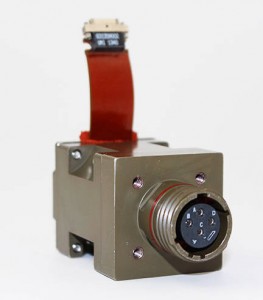 CTF-4G (left)
2 channel (2 tx, 2 rx)
D38999 series III shell size 13-4 M29504/5 fibre Interface
Up to 4.25Gbit/s
Built-in test and diagnostics
37pin nano connector
Up to 1G Ethernet, 4G Fibre Channel, PCI-Express 2.0 and DVI
ARINC-801, MT, PC tail copper options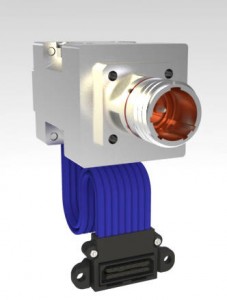 CTF-10G (right)
1 Channel (1 tx, 1 rx)
D38999 series III shell size 11-2 M29504/5 fibre interface
Up to 10.3125Gbit/s fibre interface
Up to 3.125Gbit/s XAUI copper interface
Built-in test and diagnostics
12dB worst case between transmit power and receive sensitivity
Samtec EQDP copper PCB interface
Up to 10G Ethernet, 8G Fibre Channel, PCI-Express 3.0,and DVI
ARINC-801, MT, PC tail copper options

Related Tech News
Share your knowledge - Leave a comment