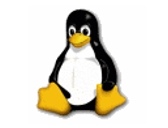 Linux is on course to become the most important operating system for next generation mobile handsets.
This is the view of the LiMo Foundation, a industry group behind the most successful Linux mobile phone operating system, following this week's launch of Google's rival Android operating system in the T-Mobile G1 handset.
Android is also a Linux-based operating system but differs from that being supported by LiMo's members which include, Motorola, Samsung, Vodafone, Orange and ARM.
"We believe that the G1, following after the 23 handsets already brought to mobile consumers using the LiMo Platform, provides further support to the widely held view that Linux is now positioned to become the most widely deployed OS within open mobile handsets," said Morgan Gillis, executive director of the LiMo Foundation.
But the LiMo Foundation welcomed the launch of the G1 handset using Google's Android platform seeing it as a major endorsement to the mobile Linux concept.
There are likely to be various flavours of Linux in the mobile market because Linux is a generic software kernel and does not define a complete mobile operating system.
The real concern is that there will be destructive rather than constructive fragmentation, or user choice, in the mobile OS market.
The threat of diversification became real in the summer when mobile handset leader Nokia went its own way by taking ownership of the market leading Symbian OS and making it open source. This was seen as a direct competitor to Linux offerings like LiMo and Android.
But LiMo's welcome to Android is qualified. "Why has Google elected to build its own handset platform rather than working collaboratively with the mobile industry on the available alternatives?" said Gillis.