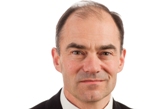 The three companies have created a joint venture, subject to regulatory approval, which will provide a secure software platform for mobile devices.
"The integration of the hardware, software and services necessary for system-wide security has been slow," said Warren East, CEO, ARM.
"I am confident that this new joint venture will accelerate the adoption of a common security standard, enabling a vibrant ecosystem of secure service providers to emerge," said East.
The aim is to "accelerate standardisation and interoperability, based on industry standards," said the companies.
This will include the development of a Trusted Execution Environment (TEE) based on the established ARM TrustZone security technology.
This secure environment for software applictaions is based on hardware security coupled with industry standard software interfaces, such as those from the GlobalPlatform industry association.
All three companies will contribute assets to the new venture, including patents, software, people, cash and capital equipment. ARM will own 40% of the joint venture, with French secure chip firm Gemalto and German transactional system specialist Giesecke & Devrient each owning 30%.
"Our combined efforts will result in the ecosystem as a whole being able to capitalize on the built-in security architectures, especially for transient data such as encryption keys for digital movie rentals, and reduce uncertainties for service providers wanting to launch and manage new services,"  said Olivier Piou, CEO of Gemalto.