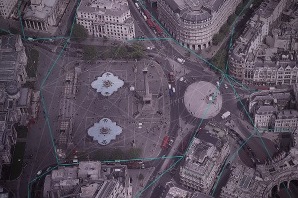 The small cell network is one of China Mobile's first outdoor deployments of 4G LTE-TDD small cells.
China is the world's largest mobile market with an estimated 1.2 billion users.
According to recently released research by Dell'Oro, the global mobile backhaul equipment market is predicted to be worth $8bn by 2018 (January 2014).
According to CCS, the self-organising backhaul nodes were "deployed by local lighting contractors in only 15 minutes per site, without training or the need to perform complicated frequency planning or alignment, delivering immediate and optimal 4G coverage to China Mobile subscribers".
A single unit connects to other units to create a multipoint-to-multipoint network that self-organises into the most optimal topology, without the requirement to post-optimise. The locations consist of a single CCS node together with a single or dual small cell, forming a 4G/LTE Macro and small cell HetNet (heterogeneous network).
The network is now carrying live 4G traffic and the network dynamically reconfigures and scales to connect further small cells in surrounding areas.
China Mobile currently has around 763 million subscribers and launched its TD-LTE network in December 2013. China Mobile expects to construct its 4G networks in over 340 cities to reach a total of more than 500,000 TD-LTE base stations by the end of 2014.
"This is a highly significant deployment for CCS," said CCS CEO Steve Greaves.
"Our self-organising, self-healing nodes are able to be very swiftly and flexibly deployed by relatively untrained contractors – without any upfront frequency planning or optimisation – saving both time and money while delivering the high levels of capacity, latency and redundancy demanded by China Mobile," said Greaves.
CCS will be showcasing its solution at the upcoming Mobile World Congress 2014 in Barcelona (24 to 27 February, Fira Gran Via).