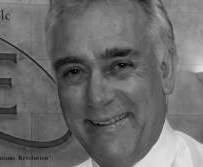 The agreement gives the Wales-based wafer producer access to RF and microwave IP for gallium nitride (GaN) on silicon technology.
MACOM has also signed an epitaxial (epi) wafer supply agreement with IQE  allowing the compound semiconductor wafer producer to manufacture GaN-on-silicon epi at 4, 6 and 8-inch diameters in high volume for RF applications.
"This move is expected to deliver GaN RF products with breakthrough bandwidth and efficiency at mainstream 8-inch silicon cost structures," said the firms.
Leading compound semiconductor epi, IQE supplies over 50% of the world's RF epitaxial wafers. IQE possesses the largest independent manufacturing capacity of compound semiconductor epi worldwide, and as a result, is able to achieve enhanced economies of scale, helping to build wafer capacity and cost structure needed to grow the GaN market.
"We are beginning to see very significant traction for GaN occurring in the compound semiconductor industry, across a wide range of applications" said Drew Nelson, president and CEO, IQE, who won the lifetime achievement award at the Elektra Awards 2013.
MACOM said it is also talking to other companies and it believes that establishing such large diameter wafer manufacturing sources will be a key factor in driving mainstream, commercial adoption of GaN technology.
"We are nearing a watershed moment for the RF and microwave industry, promising breakthrough performance for compound semiconductors and leveraging large-scale silicon production facilities that operate at orders of magnitude greater economies of scale," said John Croteau, president and CEO, MACOM.
"We believe our recent acquisition of Nitronex and its portfolio of fundamental IP rights related to GaN-on-Silicon materials, process, and device technology for RF applications provides us with the foundation for a licensing program that will help bring our vision of GaN performance at mainstream 8-inch silicon cost structures a reality."
According to IQE's Nelson, the agreement will bring "decades of high volume production experience to create the necessary supply chain needed to accelerate GaN adoption."