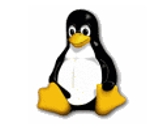 The rising popularity of open source Linux for desktop and server computing is well documented, but in the electronics space the mobile implementation of Linux is gaining increasing attention.
With ever more functionality being added to smartphones, the convergence of voice and data, and the use of 3G comms becoming more pervasive, the opportunities for handset manufacturers are increasing. An important part of this landscape is mobile Linux. It is a subset of the open source software that specifically targets ultra-portable devices, with the design and resource constraints this target platform implies.
In the following, to help cover this important electronics industry trend, we bring together all the mobile Linux-related resources from Electronics Weekly and the wider Web.
ELECTRONICS WEEKLY NEWS ON MOBILE LINUX
Latest News on Mobile Linux
Spelling out GNU and Linux stories
Linux could save Motorola's mobile phone business
Motorola's plans to re-energise its mobile phone business could rest on the success of its strategy to adopt a Linux-based operating system for next-generation handsets including smartphones.
Intel, Nokia and Google do battle in mobile Linux market
The battle lines are being drawn in a contest that will almost certainly define the design of mobile phones over the next five years.
Intel builds Linux open source support for Atom
Intel has acquired London-based Linux open source software development company OpenedHand.
Linux OS removes need for RTOS, says MontaVista
Real-time features include: high resolution nanosecond timers, fast mutual exclusion objects (mutexes) to allow resource sharing, threaded soft and hard IRQ handlers, and application-level priority inheritance and queuing.
Linux added to Xilinx softcore processor
There is also a new 32-bit MicroBlaze softcore processor which will have for the first time a configurable memory management unit (MMU) and support for a commercial-grade Linux OS. LynuxWorks has announced BlueCat Linux v2.
Google joins Qualcomm and Motorola to put Linux in mobiles
Google is leading a cross industry group proposing an open software platform based on Mobile Linux for mobile devices which also includes heavyweights such as Qualcomm and Motorola.
ARM makes its Mobile Linux move
ARM has unveiled its plans develop a Linux-based open source platform for next-generation mobile applications.
Linux will dominate smartphones
Over the next 5 years, Linux is expected to be the fastest growing smartphones operating system at a growth rate in excess of 75%, according to ABI Research.
Mobile Linux is gaining support as a cellular operating system from the handset industry, according to market watcher IMS Research.
Motorola handsets head for Linux
Motorola continues to throw its weight behind Linux as an open platform for the lower-cost development of mobile systems software.
Motorola sees mobile Linux as dominant technology
Motorola continues to throw its considerable weight behind Linux as an open platform for the development of mobile systems software.
Linux opens doors for mobile phone design
Mobile phones based on Linux operating systems are set for strong growth over the next few years, according to a report from market watcher Strategy Analytics.
Sun squares up to iPhone with Java handset
Sun Microsystems is trying to boost competition to Apple's iPhone with software based on its Java technology.
Renesas adds Linux support for SuperH
Renesas Technology is offering a Linux development package for its 32-bit SuperH microprocessors.
GNOME pushes open source Linux into mobiles
Nokia, Wolfson Microelectronics, Intel and open source developer Collabora are among the founding members of the GNOME Mobile and Embedded Initiative (GMAE).
Firm claims to offer first mobile Linux development kit
Unicon Systems, a Linux handheld software and hardware technology developer from California, is shipping a Mobile Linux Development Kit (MKit), which it claims is the first mobile Linux development kit on the market.
Will Linux be de facto mobile OS?
Concerns over the usefulness of Linux as a mobile phone operating system have been played down by market analyst IMS Research.
ELECTRONICS WEEKLY ANALYSIS RELATED TO MOBILE LINUX
How to move from legacy OS to Linux in easy stages
Embedded Linux is rapidly encroaching upon application spaces once considered the exclusive domain of embedded kernels such as VxWorks, pSOS and in-house platforms. Industry analysts show embedded Linux and open source garnering up to one-third of 32 and 64-bit designs, more than twice the share of any other embedded OS.
Analysis: Embracing open source GPLv3 and avoiding hardware lock-in
It is almost a year since the Free Software Foundation (FSF) released the third version of its General Public License (GPL). Prior to the release there was a great deal of public consultation where several contentious issues were hammered out. The greatest of those was the Tivoisation clause.
Analysis: Linux versus RTOS
Hans-Jürgen Rauscher, System Architect at Wind River, compares the real-time capabilities of Linux and a real-time operating system.
Mobile operators increase network efficiencies
The availability of data services is being eyed by mobile operators as a key way to increase user revenue. The problem is today's mobile networks are all about voice services, with only a small proportion of users – roughly ten per cent in developed areas, less in developing markets – using any data capability at all other than text messages to mobile phones.
Mobiles to get stereophonic sound
Stereophonic sound is usually only achievable when speakers are physically separated from each other by a considerable distance. When speakers are situated closer together in mobile phones it is possible to simulate stereo by using wave interference to cancel the left channel sounds in the vicinity of the listener's right ear, and vice versa.
Reducing power consumption in battery powered applications
Automotive-electronics content is expanding at an ever-increasing pace. Today, an average car has 25 to 35 microcontrollers; approximately half of those are 8-bit units. High-end vehicles can easily have 80 or more microcontrollers.
Wireless networks: Your Electronics Weekly guide
We bring together the most relevant Electronics Weekly content on a range of wireless technologies: Wireless, WiMAX, Wi-Fi, Wibree – ULP Bluetooth, Bluetooth, ZigBee low-power radio networking and Ofcom.
OTHER RESOURCES ON MOBILE LINUX
Android – An Open Handset Alliance Project
An official Google-backed website for development. Provides project documentation and links to downlo ad the Android SDK. See http://code.google.com/android/
Video of Android Demo
Sergey Brin and Steve Horowitz discuss the availability of the SDK, that it will be open source in the future, and demo applications on the Android platform.
Linux Online
Comprehensive information and resources about the Linux Operating System.
Mobile IPv6 for Linux
mobile-ipv6.org is the official site for MIPL Mobile IPv6 for Linux.
Mobile Linux – The Linux Foundation
The Mobile Linux workgroup has as its mission to accelerate adoption of Linux on next-generation mobile handsets and other converged voice/data portable…
LiMo Foundation
The LiMo Foundation is an industry group established in January 2007 to develop a common Linux Platform. Founding members include Motorola, NEC, NTT DoCoMo, Panasonic Mobile Communications, Samsung Electronics and Vodafone.
Mobile & Internet Linux Project
Moblin.org hosts the Mobile & Internet Linux Project which is an umbrella, open source project focused on the development of Linux for Intel-based devices.
Linux Mobile System
Linux Mobile System (LMS) is a full Linux system whose support is the new USB Flash Memory Drives.
Mobile Linux
A SWOT analysis of the mobile Linux offerings, providing a forecasts for Linux uptake in mobile devices for commercial OS implementations and RTOS replacement.
The GNU project
Home of the free Unix style operating system GNU, which has the intention "that computer users can have the freedom to share and improve the software they use."