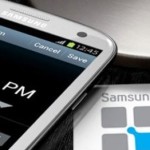 The big question is how retailers can utilise these services in the traditional retail environment to engage with consumers who are relying more and more on smartphones.
At the same time NFC is a technology where a lot of different applications have been discussed but we're still waiting for that 'killer' app.
Ticketing is an area with massive potential and the work of the OSPT Alliance in promoting an open standard has gone a long way to making NFC a much more attractive proposition for transport operators and governments. Yet in retail, despite some interesting attempts, NFC is yet to take off.
What is needed to bring these two areas together is the need for a standard. Consumers don't want to carry 10 different loyalty cards for every single store they visit and neither do they want to be locked out of using a service if they're using a particular brand of device or card.
An open standard would allow consumers to access a wide range of services all from the same device, smartcard or application.
Digital signage has significantly evolved in the last year to a point where it's a much more interesting (and affordable) option for retailers. Remote maintenance has drastically reduced the operating cost and content deployment and management needs are met by a number of available platforms out there in the market.
Yet so far all we've seen from many digital signage companies is a network of devices that broadcast advertising, with any interactivity limited to a QR or barcode linking to a website – probably one that's accessible without the QR code. So is that really the best it can do? Samsung believes it's not.
The ever-increasing level of smartphone ownership has created a wealth of new commercial opportunities in the field when these devices can be connected with engaging content on digital signage devices. This way, the consumer can buy goods or services on the spot and gain or redeem loyalty points or coupons in the same process.
Smart CRM programmes can create additional customer value and intelligent solutions can measure the attractiveness of content across gender and age groups to determine its success.
Retailers are now in a position where digital signage is moving from being an advertising-driven point of interest to additional points of sale. This can be relevant for areas where a fully-fledged physical store would not be adequate, where the physical store space is too limited to carry all products in stock (the 'endless shelf'), where restrictive shopping hour regulations cut off the business or where a retailer simply wants to create innovative offers.
NFC provides the ideal interface that allows for convenient, secure and quick payments as well as for value added services such as loyalty point collection and coupon redemption. However, an open standard based solution remains as the missing success factor for customer acceptance.
There have been a variety of research studies analysing the reasons for sluggish NFC adoption and most of them point at one clear problem, the lack of interoperability between existing implementations.
Consumers are looking for a convenient 'one size fits all' solution that allows them to take the train, do their shopping or redeem coupons within a single, unified application. Just as the majority of us don't like the idea of carrying the umpteenth loyalty card in our physical wallet, the idea of having to deal with a plethora of incompatible ticketing, payment and loyalty apps on the phone will scare potential customers away.
This is where CIPURSE, the standard developed by the OSPT Alliance, can really offer something, delivering multiple applications alongside tickets and payment.
As in other industries, only open standards provide the flexibility and interoperability at an affordable cost level and the NFC industry needs to realise this before the opportunity passes it by.
Author is Thomas Arenz, Samsung Semiconductor Europe