Philips and CSR add voice recognition to TV remotes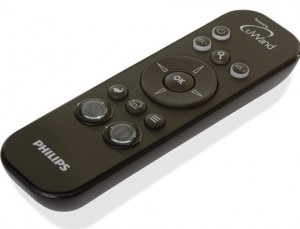 Philips is aiming to put a low power Bluetooth Smart interface into TV remotes which will add gesture control and voice recognition.
For its uWand reference design for developing pointing and gesture based remote controls, Philips has integrated a Bluetooth Smart data interface based on two CSR chips, the CSR1010 and the CSR8510.
As a result the design will provide voice recognition in remote controls. The CSR1010 is able to communicate voice commands over a Bluetooth Smart connection.
"We wanted to ensure manufacturers using uWand could also count on a seamless Bluetooth Smart connectivity experience," said Navin Natoewal, General Manager at Philips Business Group Media Interaction.
"Coupled with our unique pointing and gesture control technology, the uWand enables remote controls with fluid and accurate direct control," said Natoewal.
"Today's wireless remote controls need to cope with seamlessly navigating a range of services – allowing consumers to browse the web, play games and access video on demand services – while not having to regularly charge their devices," said Anthony Murray, senior vice-president at CSR.

Tags:
Philips
Related Tech News
Share your knowledge - Leave a comment