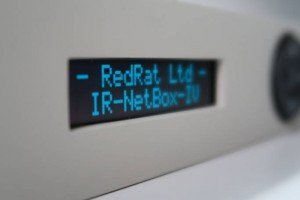 The BBC, Sky, DirecTV, Comcast and Samsung are amongst the 300 customers it has supplied in over 40 countries – for testing set-top boxes, smart-TVs and broadcast equipment, amongst other things.
Its main product is irNetBox, a programmable infra-red (and now wireless) signal generator for situations where many – dozens or more – products have to be tested at the same time.
Environmental, reliability and regression testing are amongst the applications, company founder Dr Chris Dodge told Electronics Weekly – regression testing is ensuring all other functions remain working after one function has been changed.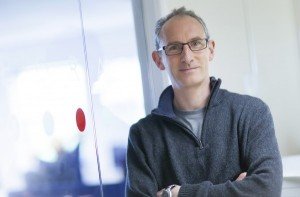 "Customer in-house tests are on quite a large scale. It can be hundreds of set-top boxes in racks," he said. "Originally, people would have to sit in test rooms operating remote controls."
Instead, banks of set-top boxes are arranged in racks, with an irNetBox on top of each rack putting multiple units through their paces by emulating up to 16 remote controls. Any infra-red protocol can be handled, modulated at any frequency from 10kHz to 455kHz.
Video and audio responses from units-under-test are analysed automatically, generally by bespoke systems created by the set-top box companies – LabView is popular for this, said Dodge – and RedRat's box becomes a component in the test loop, controlled by the customer's computer.
From the customer point of view, the interface to irNetBox is RedRat's 'Test Manager' software, which allows control sequences to be written in a simple scripting language or, more recently, Python.
There is a wind of change blowing thorough remote controls – a shift from infra-red to wireless.
"Set-top boxes are becoming smaller and less visible, so the remote control is becoming the thing that represents the brand to the user," said Dodge. "There is more data transmission: With voice-activated smart TV, the user talks to the remote and the remote sends Bluetooth audio to the TV, and there is gesture recognition where you wave the remote control around like a Wii."
RedRat will be simulating this kind of activity, and a step along this road is its latest irNetBox – the Mk-IV – which includes an expansion header for a wireless interface module. So far, the firm has created modules for RF4CE and Bluetooth LE, and there is one in the pipeline for classic Bluetooth. Mixed infra-red and wireless operation is possible for heterogeneous groups of set-top boxes.
For the first time in an irNetBox, the Mk-IV gets a display and navigation controls on its front panel to simplify installation and improve operational feedback. The OLED display will also be able to show client-specific testing information, such as the type, frequency or duration of tests being conducted.
Other features new to the Mk-IV are a real-time clock for autonomous testing, Power over Ethernet (PoE) support, and extended API capabilities. It is back-compatible with earlier irNetBoxes.
Ever more interesting
Set-top boxes are getting Wi-Fi as well as Bluetooth – both of which operate in the same 2.4GHz spectrum – and Dodge foresees RF congestion challenges if a room full of them are to be tested together.
"We have already been asked: Can we automate testing all the Wi-Fi and all the Bluetooth," said Dodge, observing: "The unintended consequences of technology choices give engineers headaches."
RedRat has five staff including Dodge. Products are designed, assembled and tested in-house. PCBs are made and populated outside.
How did a small company in the fens become a global supplier to global companies?
RedRat started over 20 years ago as a hobby. Dodge wanted to control a video recorder from a PC, so he wrote some software and made an interface. People got interested and started asking me for equipment after he put the circuits and software on the internet. With a small government grant, he founded the company in 1994.
"Ours is a very niche market," said Dodge. "In Cambridgeshire, there are quite a few small companies with wide geographic reach."