Qualcomm acquires network-on-chip technology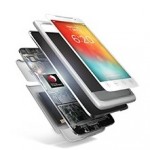 Qualcomm is reported to be acquiring a design team and technology assets from network on a chip firm Arteris.
Neither company has officially conmfirmed the deal and so details are patchy at the moment.
Arteris has developed a network on chip interconnect fabric which has fewer interconnection wires on chip compared with traditional bus and crossbar interconnect approaches. This saves power and dies area.
Qualcomm already uses the interconnecti IP in its mobile phone chips and so this acquisition will extend this to more focused low power SoC development.
"Many of today's systems-on-chip are too complex to utilise a traditional hierarchal bus or crossbar interconnect approach. Having the option to configure each connection's width, and each transaction's dynamic priority, assures meeting latency and bandwidth requirements," said Arteris.
Arteris IP is also used in Samsung, Altera, TI and 50 other system-on-chip devices.