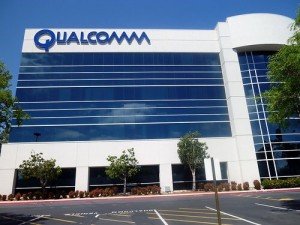 The JV will pair TDK's RF filter/module expertise with Qualcomm's RF front-end solutions, and will create filters and front-end modules for mobile devices, IoT hardware, drones, robots, and other end-markets.
Qualcomm will invest $1.2 billion and has the option to buy TDK's interest in the JV 30 months after closing.
Qualcomm will also buy "certain assets" from TDK, and partner with the company in areas such as sensors and wireless charging.
"RF360 Holdings will have a comprehensive set of filters and filter technologies, including surface acoustic wave (SAW), temperature-compensated surface acoustic wave (TC-SAW) and bulk acoustic wave (BAW) to support the wide range of frequency bands being deployed in networks across the globe," says Qualcomm, "RF360 Holdings will enable the delivery of modules that will include front-end components including CMOS, SOI and GaAS Power Amplifiers, a broad portfolio of switches enhanced via a recent acquisition, Antenna Tuning and Envelope Tracking."
Qualcomm expects the RF front-end market to grow 13% CAGR from 2015-2020, eventually reaching a size of $18 billion (aided by growing mobile RF complexity and filter needs).
The company adds the business being transferred to the JV by Qualcomm and TDK has a revenue run rate approaching $1 billion a year.