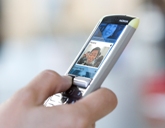 Key to this will be the company's next-generation multi-core CPU technology and graphics chips.
Renesas said it also intends to contribute to the development of the Symbian Hardware Abstraction Interface (SHAI), which is intended to simplify implementation of the software.
In April, Renesas was one on a number of Japanese companies announcing plans to jointly develop a new application platform for mobile phones.
DOCOMO, Renesas Electronics, Fujitsu, NEC, Panasonic Mobile Communications and Sharp intend the platform to be compatible with both the Symbian and Linux operating systems and will offer improved processing speeds for high-quality video.
It is still not certain whether this new system will be compatible with the mobile market's other important open source OS, Android as promoted by Google.
Renesas is no stranger to the Symbian mobile operating system and already provides chipsets for NTT DOCOMO's FOMA MOAP (S) Symbian-based smartphones.
"We believe that Symbian's global reach will allow us to further expand our mobile platform business into the smartphone market outside Japan," said Hideaki Chaki, senior v-p at Renesas Electronics.