US firm makes millimetre-wave network-friendly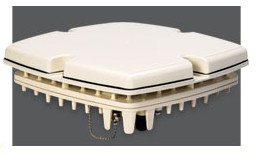 A Californian company has developed a millimetre-wave radio system with an integrated antenna that it claims is small enough to compete with microwave systems used in wireless infrastructure.
Aviat Networks says it has already made initial shipments of its WTM 3300 70-80GHz radios to two new mobile operators in Europe, and to an existing full-line telecoms customer in South America.
It claims the system will remove the need for the large parabolic antennas typically used for radio systems in this frequency band.
"The radio offers up to 1Gbit/s capacity, which makes it ideal for meeting the requirements of even the most stringent urban application," said Ola Gustafsson, Aviat Networks senior vice president.
According to Gustafsson, the radio transceiver is "one-fifth the weight and one-half the power requirements of traditional all-outdoor Ethernet microwave radios."
Target applications for the millimetre-wave radio are small cell and macrocell wireless backhaul systems.

Related Tech News
Share your knowledge - Leave a comment