Altium cuts cost of ARM Cortex-M MCU based design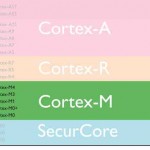 Altium has introduced a rapid software prototyping and development platform for ARM Cortex-M based microcontrollers.
Pricing starts at $1,795 for the standard edition.
The Software Platform will be seen for the first time at the ARM TechCon Conference. It includes a range of middleware functionalities, such as an RTOS, CAN, USB, TCP/IP, I2C, HTTP(S), file systems, graphical user interface, and touch panel control.
Using the Eclipse-based IDE, the developer can put the middleware framework of an application together.
After selecting the desired middleware options and the Cortex-M based microcontroller for the project, the Software Platform generates the code that delivers the required functionality.
The Software Platform also allows developers to switch the Cortex-M microcontroller easily, both within the family of a particular semiconductor vendor as well as across vendors.
The Software Builder takes care of collecting the middleware functionalities and the low-level drivers for the microcontroller, after which the code framework is generated and then compiled with the application code.
The Software Builder is integrated into the TASKING VX-toolset, which includes a C/C++ compiler, debugger and an Eclipse-based IDE.
"Altium is making a huge step forward in delivering a comprehensive ARM Cortex-M development suite" says Harm-Andre Verhoef, TASKING Product Manager at Altium. "The ARM developer significantly saves on cost of development tools and middleware functionalities, and also on development time."
Altium will show the new Software Platform with its TASKING C compiler suite for Cortex-M at the ARM TechCon Conference in Santa Clara, October 29 to 31, at booth # 522.
Pricing starts at $1,795 for the TASKING VX-toolset Standard Edition and $2,995 for the Premium Edition.