Altium ups Maxim part count on Designer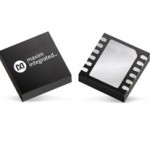 Altium has released new component libraries for Maxim Integrated devices.
Available from AltiumLive, the release includes board-level component models, with supply chain information, such as real-time price and availability data from distributors and vendors including Digi-Key, Mouser and Farnell.
Parts can be sourced directly using Altium's electronics design software, Altium Designer.
"Hosting our design content in AltiumLive allows us to update and maintain an ever increasing pool of supply-chain enabled component models, in harmony with the needs of Altium's customers and partners," said Rowland Washington, product manager CAD Library and Design Data Development for Altium.
A component model hosted in AltiumLive includes the schematic symbol, PCB footprint and a detailed 3D model for 3D mechanical integration during the PCB design process.
Corresponding component price and availability data is drawn directly from vendor and supplier web services. AltiumLive also provides access to a host of design-related content including training and design tips videos, reference designs and a large range of documentation resources.
The releases includes more than 3,000 new Maxim components, and includes digital potentiometers, sensors, current-sense amplifiers and switched capacitor filters.
Other related stories
No substitute for a designer's experience, says Altium
Maxim shakes up embedded security programme

Tags:
Farnell
,
maxim integrated
Related Tech News
Share your knowledge - Leave a comment