CDNLive: ARM signs 64-bit core deal with Cadence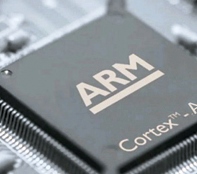 Cadence Design Systems announced at CDNLive in Munich the signing of its first EDA technology access agreement with ARM for the ARM Cortex-A50 processor series, based on the ARMv8-A 64-bit architecture.
The ARMv8-A architecture, with its 64-bit support, enables ARM processors to become more broadly deployed in server and desktop applications as well as the migration of 64-bit operating systems to mobile applications.
The agreement also provides access to ARMv7 32-bit processor technology, ARM Mali GPUs (graphic processor units), System IP and ARM Artisan libraries.
It also augments ARM-based RTL-to-GDSII design, implementation and signoff flow.
According to Pete Hutton, executive vice president and president of product groups, ARM,  co-optimised tools, IP and physical libraries will accelerate the deployment of ARM's high-end processrs.
"We expect that this will be a huge boost to developers of mobile devices, servers and the exploding market for Internet of Things," said Hutton.
"Cadence becoming the first EDA partner to access ARMv8-A deepens our collaborative customer enablement, flow optimizations and development and deployment of ARM processor IP centric automation technologies" said Charlie Huang, senior vice president, Worldwide Field Operations and System & Verification Group at Cadence.

Related Tech News
Share your knowledge - Leave a comment